Massachusetts
If you have found us because you have experienced a loss, our hearts go out to you.  We welcome you to reach out and join us as we honor babies gone too soon.  If you would like to speak with someone or need financial assistance fill out our online application form and someone who can help will be in touch.
The need is great in Massachusetts. There no limited government funds available to support bereaved families who need to make final arrangements for their baby and ongoing support to rebuild their lives. Together we can support these families and make a difference in Massachusetts.
In partnership with Dignity Memorial & Doane, Beal, and Ames Funeral Home, we are honored to bring this permanent memorial remembering our babies to the community!
You can have a baby's name added to the monument by submitting the Massachusetts Angel of Hope Application
Help your Community
Anyone who is interested in supporting bereaved families in Massachusetts is welcome and encouraged to attend one of these upcoming events, or apply to become a VolunTEAR with this form.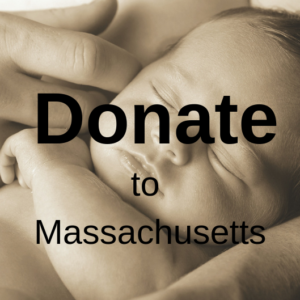 Upcoming Events:
2019 Massachusetts Rock & Walk
Date: September 22
Time: 10:00 a.m. – 1:00 p.m.
Location: Nashoba Regional High School, 12 Green Road, Bolton, MA
To Register: Massachusetts2019
Comedy Night
Date: Friday, May 31, 2019
Time: 7:00 pm
Location: Marlborough Fish & Game
1 Muddy Lane, Marlborough MA
Tickets: $20
For more information, contact Brenda Johnson (617)650-0499
Angel of Hope Engraving
August 31, 2019 – Deadline for engraving names on the Massachusetts Angel of Hope Monument
MAMonument2019
Pregnancy & Infant Loss Support Group
Becker College, Linden Hall
64 William Street in Worcester
Time: 7-9 pm
Date: 1st Monday of every month
Contact: Brenda Johnston (617) 650-0499
These meetings are open discussion support groups. Any bereaved parent is welcome to drop in.
Stay in Touch
To stay up to date on events near you, and to find out how you can join the movement across Massachusetts, connect with us on Facebook, sign up for our email list, or reach out to one of our Chapter Leaders! We will be happy to speak with you by phone call or text.
Like us on Facebook: Massachusetts Chapter of the TEARS Foundation
Thank you to our 2019 sponsors!
Massachusetts Chapter Leaders
Brenda Johnston (617) 650-0499
massachusettschapter@thetearsfoundation.org