The TEARS Foundation seeks to compassionately lift a financial burden from families who have lost a child by providing funds to assist with the cost of burial or cremation services. We also offer parents comprehensive bereavement care in the form of grief support groups and peer companions.
National Walk and Ceremony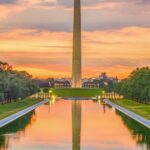 Watch the latest TEARS Podcast here!
New episode released on the 1st of every month
You can support bereaved families across the nation!
As the number of families we serve continues to grow, so does our need for support from the community. Together, we can help bereaved families honor the life of their child.