Alabama
If you have found us because you have experienced a loss, our hearts go out to you. We welcome you to reach out and join us as we honor babies gone too soon. If you would like to speak with someone or need financial assistance fill out our online application form, and someone who can help will be in touch.
Who we serve
The need is great in the state of Alabama. There has been an increase in pregnancy and infant deaths over the last few years and Alabama is now one of the leading states for infant death, surpassed only by Mississippi. There are no government funds available to support bereaved families who need to make final arrangements for their baby and ongoing support to rebuild their lives. Together we can support these families and make a difference in Alabama.
As of December 2017, The Alabama Chapter of The TEARS Foundation has assisted many families with funeral services, hosted memorial gatherings remembering Alabama babies, and held its inaugural Alabama Rock & Walk gathering the community and bereaved families to walk and raise funds together in honor of their child to help future families.
Help your Community
Anyone who is interested in supporting bereaved families in Alabama is welcome and encouraged to apply to become a VolunTEAR with this form.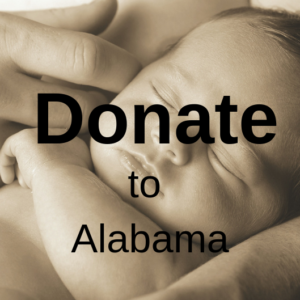 Upcoming Events:
Wave of Light – Pregnancy & Infant Loss Remembrance Day
Date: October 15, 2022
Time: 7pm (Central Time)
Location: 200 W Washington St, Athens, AL 35611
Please join us at the Athens Courthouse on Pregnancy and Infant Loss Remembrance Day to honor our precious angels gone from us too soon through miscarriage, still birth, infant or child loss on the Eastside of the courthouse in Athens, AL. The courthouse will be lit up pink and blue and a candle will be lit for each baby's name that is submitted to our chapter. Each baby's name will be spoken as we light the candles on the courthouse steps.
For more information, please reach out at [email protected]
Pregnancy & Infant Loss Support Group
Date: First Tuesday of each month
Time:  6:30pm-8:30pm
This support group is currently meeting virtually, contact Jennifer or Ruthe for more information at [email protected]            This is an open group with a monthly discussion topic for bereaved families.
Stay in Touch
To stay up to date on events near you, and to find out how you can join the movement across Alabama, connect with us on Facebook, join our email list, or reach out to one of our Alabama Chapter Leader! We will be happy to speak with you by phone call or text.
Like us on Facebook: Alabama Chapter of the TEARS Foundation
Alabama Chapter Leader
Ruthe Myers, Co Chapter Leader (256)690-1999
Jennifer West, Co Chapter Leader (256) 653-2804
[email protected]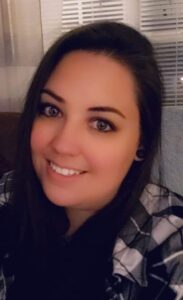 Jennifer West
Ruthe Myers and Jennifer West, Chapter Leaders
Thank You, Sponsors!
2022 Alabama Rock & Walk