Maryland
If you have found us because you have experienced a loss, our hearts go out to you. We welcome you to reach out and join us as we honor babies gone too soon. If you would like to speak with someone or need financial assistance fill out our online application form and someone who can help will be in touch.
Who we serve
The need is great in the state of Maryland. There are no government funds available to support bereaved families who need to make final arrangements for their baby and ongoing support to rebuild their lives. With your support, we can support these families and make a difference in Maryland.
The Maryland Chapter has assisted many families with funeral services, hosted memorial gatherings remembering babies, and holds its annual Rock & Walk gathering the community and bereaved families to walk and raise funds together in honor of their baby to help future families.
Help your Community
Anyone who is interested in supporting bereaved families in Maryland is welcome and encouraged to attend one of these upcoming events, join our mailing list, or apply to become a VolunTEAR with this form.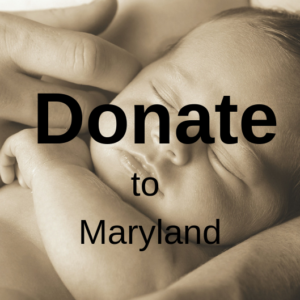 Support Groups
Upcoming Events
5th Annual MD TEARS Rock & Walk
Date: 5/21/2023
Time: 11am-1pm
Location: Sweet Air Park 3605B Sweet Air Rd, Jacksonville, MD 21131

The heart of our Rock and Walk is to let bereaved families know they are not alone. The Rock and Walk offers a special opportunity for families to honor and remember their child gone too soon and for the community to lift bereaved families up with emotional and financial support via presence and donations.
We are excited to gather at Sweet Air Park on May 21, 2023 to foster community, hope, fundraising, and honoring all babies and children gone too soon.

To stay up to date on events near you, and to find out how you can join the movement across Maryland, connect with us on Facebook, join our email list, or reach out to one of our Chapter Leaders! We will be happy to speak with you by phone call or text.
Like us on Facebook: Maryland Chapter of the TEARS Foundation
Stay up-to-date! Sign up for our email list.
Email: Marylandchapter@thetearsfoundation.org
Our Center for Loss address is 1300 York Rd Suite 240B Timonium, MD 21093 *Email or call
Stay in Touch
The Maryland TEARS Committee currently has 17 dedicated volunteers. Some volunteers work hard behind the scenes and some volunteers are on the frontlines as your peer companions and support group facilitators. 
We know that reaching out following the loss of a child can be scary, as it is a vulnerable time. It may help feel a little less scary to 'meet' these frontline individuals that are spending time supporting you. Meet these individuals below.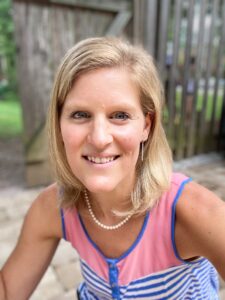 Jessica Correnti
Chapter Leader, Certified Child Life Specialist;
TEARS MD Center for Child Loss Director and Bereaved Sibling Support Group Facilitator 253-576-9643
Heather Rolon
Peer Companion for Emotional Support, Licensed Clinical Social Worker
Heather Ralston
TFMR Support Group Facilitator
Corinne Heiliger
PAIL Group for Women of Color Support Group Facilitator; Psychotherapist
Sarah Ernst
Central Maryland Pregnancy and Infant Loss Support Group Facilitator
Katie Benden
Support Group Facilitator for Central Maryland Parent Support Group for Pregnancy and Infant Loss
Allison Carney
Support Group Facilitator for Bereaved Sibling Group
Corinne Gadson
Support Group Facilitator for Women of Color PAIL Group

Thank You to our 2022 Sponsors!
2022 Presenting Sponsor
2022 Silver Sponsor
COMMUNITY PARTNERS
BLUE
The Maya's Wings Foundation
COMMUNITY PARTNERS
PINK
Pineapple Connections
Star Legacy Foundation
Untold Stories Inc.
Anaya's Project Inc.
Terminations Remembered
Perissos Therapy LLC