New Jersey
If you have found us because you have experienced a loss, our hearts go out to you. We welcome you to reach out and join us as we honor babies gone too soon. If you would like to speak with someone or need financial assistance fill out our online application form and someone who can help will be in touch.
Over 1,100 babies die each year in New Jersey and there is limited government funds available to support bereaved families who need to make final arrangements for their baby and ongoing support to rebuild their lives. Together we can support these families and make a difference in New Jersey.
Help your Community
Anyone who is interested in supporting bereaved families in New Jersey is welcome and encouraged to attend one of these upcoming events, to visit the Center for Child Loss, or to apply to become a VolunTEAR with this form.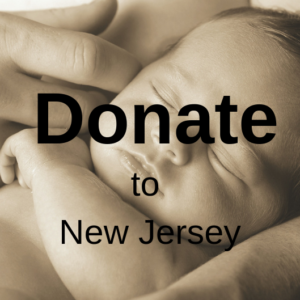 The TEARS Foundation's Center for Child Loss
(732) 694-8706
111 West Broad St Unit A
Palmyra, NJ 08065
By appointment only:
We are available, mornings, evenings and weekends
Please call for an appointment.
REMINDER: When entering our building, the use of face masks are mandatory and we practice social distancing.
Emotional Support Groups
Pregnancy & Infant Loss Support Group
3rd Thursday of every month from 7-9pm
Facilitator: Melissa Cain
In person-
111 West Broad St
Palmyra, NJ 08065
Virtual-Please email [email protected] for your zoom link
Pregnancy and Parenting After Loss Support Group
2nd Thursday of every month from 7-9pm
Facilitator: Dara Sawyer
In person-
111 West Broad St
Palmyra, NJ 08065
Virtual- Please email [email protected] for your zoom link
Grandparent Support Group
3rd Sunday of every month from 7-9pm
Facilitator: Karen Osborne
Virtual:
Please register for Zoom link below.
You are invited to a Zoom meeting.
When: Jan 17, 2021 07:00 PM Eastern Time (US and Canada)
Register in advance for this meeting here: Zoom
After registering, you will receive a confirmation email containing information about joining the meeting.
Events
Maddie's 3rd Birthday Spirit Night
Date: 12/13/2022
Time: 3pm-8pm
Location: Chick-fil-a 621 Woodbury Glassboro Rd, Sewell, NJ 08080
About the event: Please come join us as we celebrate Madelynn Rouh's 3rd Birthday. Her family has decided to host a Spirit Night at Chick-fil-a where a percentage of the proceeds will benefit the NJ Chapter of The TEARS Foundation. This is a DRIVE-THRU EVENT. Please make sure to mention The TEARS Foundation when placing your order. If you have any questions, please reach out to Dara at [email protected] or Tina Rouh at 856-534-5141

New Jersey Angel of Hope Monument
If you are interested in having your child's name engraved on the Angel of Hope Monument in Manahawkin, NJ visit NJAOHMonument
Stay in Touch
To stay up to date on events near you, and to find out how you can join the movement across New Jersey, connect with us on Facebook, join our email list, or reach out to one of our New Jersey Chapter Leaders! We will be happy to speak with you by phone call or text.
Like us on Facebook: New Jersey Chapter of the TEARS Foundation
Stay up-to-date! Sign up for our email list.
Thank you to our 2022 South Jersey Walk Sponsors!