North Dakota
If you have found us because you have experienced a loss, our hearts go out to you. We welcome you to reach out and join us as we honor babies gone too soon. If you would like to speak with someone or need financial assistance fill out our online application form and someone who can help will be in touch.
Who we serve
The need is great in the state of North Dakota. There are no government funds available to support bereaved families who need to make final arrangements for their baby and ongoing support to rebuild their lives. With your support, we can support these families and make a difference in North Dakota.
The North Dakota Chapter of The TEARS Foundation has assisted many families with funeral services, hosted memorial gatherings remembering babies, and holds its annual Rock & Walk gathering the community and bereaved families to walk and raise funds together in honor of their baby to help future families.
Help your Community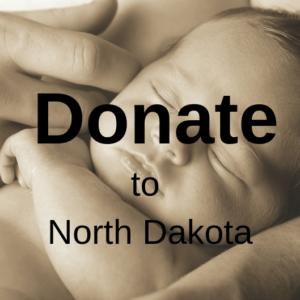 Upcoming Events
Anyone who is interested in supporting bereaved families in North Dakota is welcome and encouraged to attend one of these upcoming events, or apply to become a VolunTEAR with this form.
2023 North Dakota Rock & Walk
It's that time of year again! We are holding our 6th annual Rock and Walk event on September 9 @ 10am.
2nd Annual Cheers for TEARS Event

Location: Eagles Club Dickinson
Date of Event: 5/20/2023
Time of Event: 5:00pm
Join us for a fun night out to socialize with a raffle, silent auction, music and dinner while helping bereaved families in your community!
Get your tickets here: https://give.thetearsfoundation.org/event/2023-cheers-for-tears/e480887
Pregnancy & Infant Loss Support Group – Dickinson
OPEN to ALL families that have suffered a pregnancy or infant loss. 
Support groups currently meet in-person. Contact Rebecca at northdakotachapter@thetearsfoundation.org for more information.
When: 3rd Tuesday of each month
Time: 6:30 pm
For more information on the North Dakota Support Group Contact Rebecca Zent  (605) 490-9761 Email northdakotachapter@thetearsfoundation.org
Stay in Touch
To stay up to date on events near you, and to find out how you can join the movement across North Dakota, connect with us on Facebook, or reach out to our Chapter Leader! We will be happy to speak with you by phone call or text.
Like us on Facebook: North Dakota Chapter of the TEARS Foundation
North Dakota Chapter Leader
Rebecca Zent
northdakotachapter@thetearsfoundation.org