Texas Hill Country
If you have found us because you have experienced a loss, our hearts go out to you.  We welcome you to reach out and join us as we honor babies gone too soon.  If you would like to speak with someone or need financial assistance fill out our online application form and someone who can help will be in touch.
The need is great in Texas. There is limited government funds available to support bereaved families who need to make final arrangements for their baby and ongoing support to rebuild their lives. Together we can support these families and make a difference in Texas Hill Country.
Help your Community
Anyone who is interested in supporting bereaved families in Texas Hill Country is welcome and encouraged to attend one of these upcoming events, or apply to become a VolunTEAR with this form.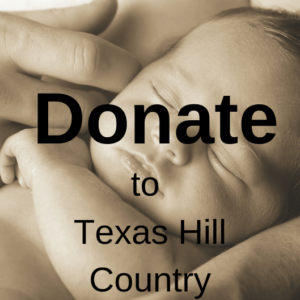 Upcoming Events:
5th Annual Rock & Walk
Date: Saturday, May 20th 2023
Time: 10:00am
Location: San Gabriel Park 445 E. Morrow, Georgetown, TX 78626
The heart of our Rock & Walk is to let bereaved families know they are not alone. We strive to build awareness about pregnancy, infant, & child loss by bringing the community together to support these families. As we rock in chairs or walk laps together, we honor the children whose names appear on butterflies lining the path and are reminded that we can find hope. We celebrate their lives by coming together as a community and rallying around these families. We hope you will join us in supporting these families and honoring their children.
Registration info coming soon!
 Stay in Touch
To stay up to date on events near you, and to find out how you can join the movement across Texas, connect with us on Facebook, or reach out to one of our Chapter Leader! We will be happy to speak with you by phone call or text.
Like us on Facebook: Texas Hill Country Chapter of the TEARS Foundation
Stay up-to-date! Sign up on our email list. 
Texas Hill Country Chapter Leader
Amber Chao (408) 838-8438
hctexaschapter@thetearsfoundation.org
Thank you to our 2023 Sponsors